by Janine
Social stories are short descriptions of a particular situation, event or activity, which include specific information about what to expect in that situation and why.  These stories are often illustrated to assist visual learners.  Originally designed for children at the higher functioning end of the autism spectrum, social stories can also be helpful for young people and adults.
Many times, adults think of social stories as benefiting children with autism.  However, these stories can benefit all children who are nervous or unsure about an unfamiliar situation.
Social Stories take something that is unknown to a child, and places it in a context that is easily understandable.  They let the child know what to expect, which alleviates many fears regarding the unknown situation.
\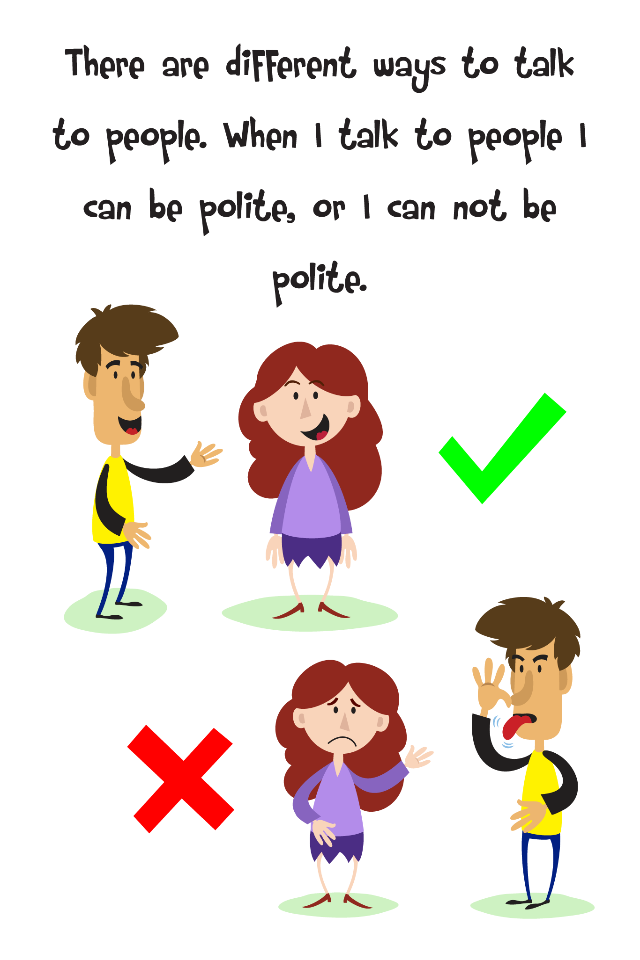 Social stories can be used for a wide range of unfamiliar situations, such as doctor or hospital visits, what
to expect at holiday events or parties, going to school, how to make friends, how to behave in community settings, flying on an airplane, and more.
In a preschool setting, social stories can be written to explain many social situations, such as sharing, playing with others, classroom visitors, the daily routine, self-help skills and field trips.
Here is a video version of a social story about kicking and biting:

Click Here for an illustrated social story about riding the bus.
When creating a social story, it is important to keep these things in mind:
Make sure your story is age appropriate.  A social story written for a preschooler may not be the same for a child in 3rd grade, even if it is explaining the same situation.
Use concrete examples the child is familiar with.
Use words and pictures the child understands.
Avoid referencing things that are known to cause the child anxiety.
Also, remember, it is a story, so it needs a beginning, middle and an end.
Social Stories can be an effective way to prepare a child for something new and unfamiliar.  It can ease their fears and anxieties and turn what could possibly be seen as a negative or scary experience into a positive one.
For more information regarding Social Stories, please reference these sites:
by